What is good gut health?
You have probably heard of "gut health" and know that "good" gut health is the goal. But what does it really mean to have a healthy gut? It means that you have the right balance of tiny bacteria in your digestive tract.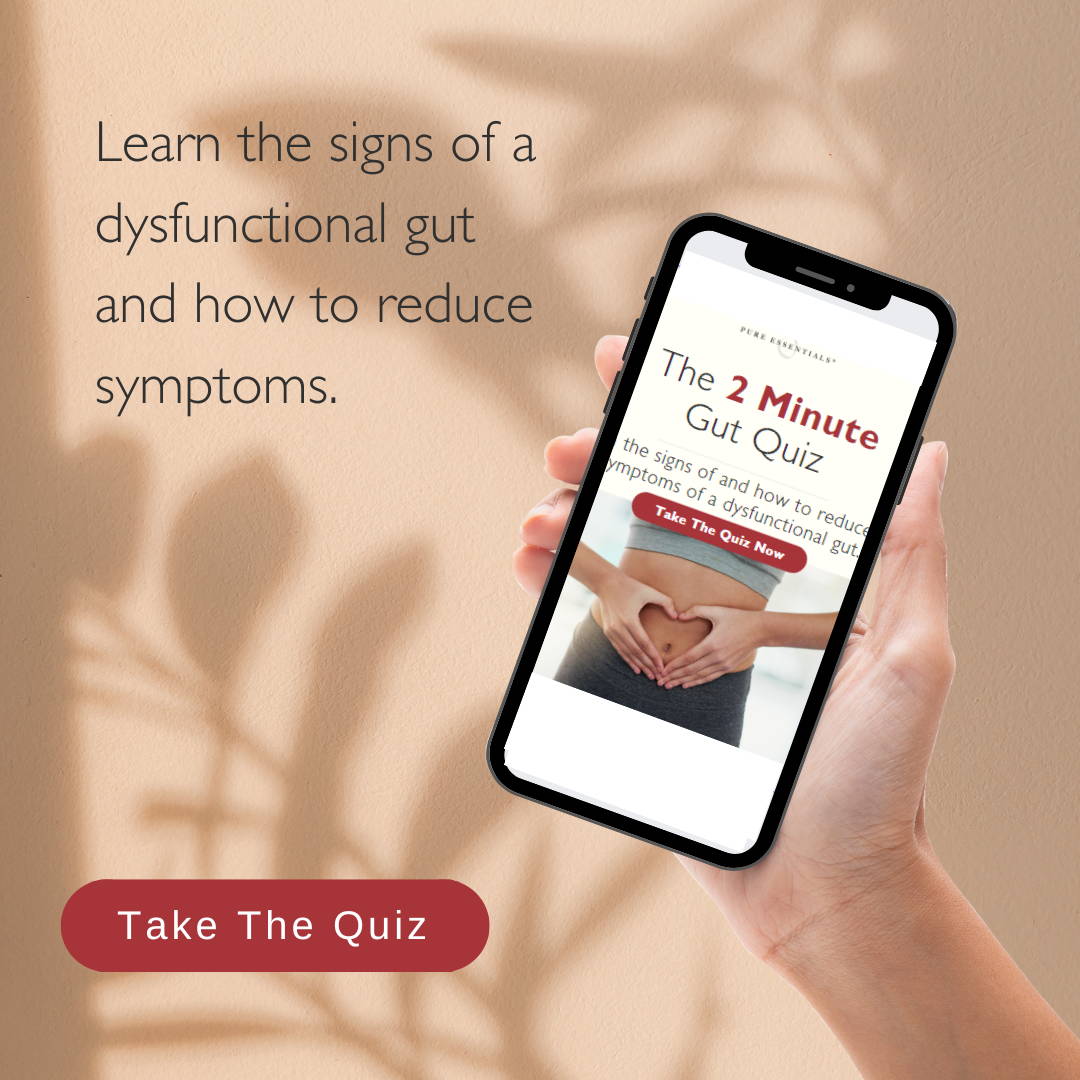 To help restore healthy gut functions you can start by eliminating bad bacteria (digestive material that hasn't made its way out completely) and help to reset what's happening in the gut by using the Pure Essentials Gut Repair System. The gut repair system was designed to help you get your body back on track by repairing the intestinal lining and supporting your body with the essential nutrients we all need. Start with 30 to 45 days and know that EVERY BODY is different. You may need more time to help your gut heal. You'll know when your system has improved when you're not experiencing the symptoms that brought you here…maybe it was gas, bloating, indigestion, poor bowel movements, sleep disruptions? Once you've reached your desired goals you may want to keep enzymes and probiotics on hand for the occasional dysfunction or for traveling.
Why Gut Health Matters
Your gut is where the majority of serotonin is found. While it's produced in the brain and performs most of its functions in the brain, the majority of your serotonin is in the intestines. Serotonin is a neurotransmitter that impacts every part of your body - from your digestive system to your mood, sleep, nausea, wound healing, and even bone density. Many experts believe that an imbalance in serotonin levels may affect an individual's mood and lead to depression or anxiety. The exact causes aren't clear, but there are certain factors that may contribute to it, such as low production of serotonin or an inability of serotonin receptors to receive the serotonin that is made.
Benefits of repairing the gut:




Repair gut lining

Reduce bloating/gas

Reduce inflammation

Improve immune system response

Helps weight loss

Improve nutrient absorption
Each product in the Gut Repair System can be used independently, but used together they promote optimal gut restoration and health.