Don't guess. Take the test!
It takes just a couple minutes...a quick cheek swab, then submit your sample vial. Your comprehensive, personalized report will reveal invaluable information from 40 gene variations and help clarify your genetic disposition as it relates to metabolism, detoxification, nutritional needs, and potential for deficiencies in some vitamins and minerals.
B vitamins
Fat soluble vitamins (A, D, E, K)
Vitamin C
Minerals
Fatty Acids
Digestive enzymes
Gluten & Dairy Intolerance
In just a few weeks, you'll receive expert tips for diet, supplements, and lifestyle changes that you can implement or discuss with your doctor.
⭐⭐⭐⭐⭐
"This is a very quick and easy test and the results are amazing. You get results and recommendations based on YOUR DNA, your body, your needs -- not generic recommendations."
- Mandy S., Maine
Learn How Your Body Is Genetically Unique
We're Here To Help At Every Step!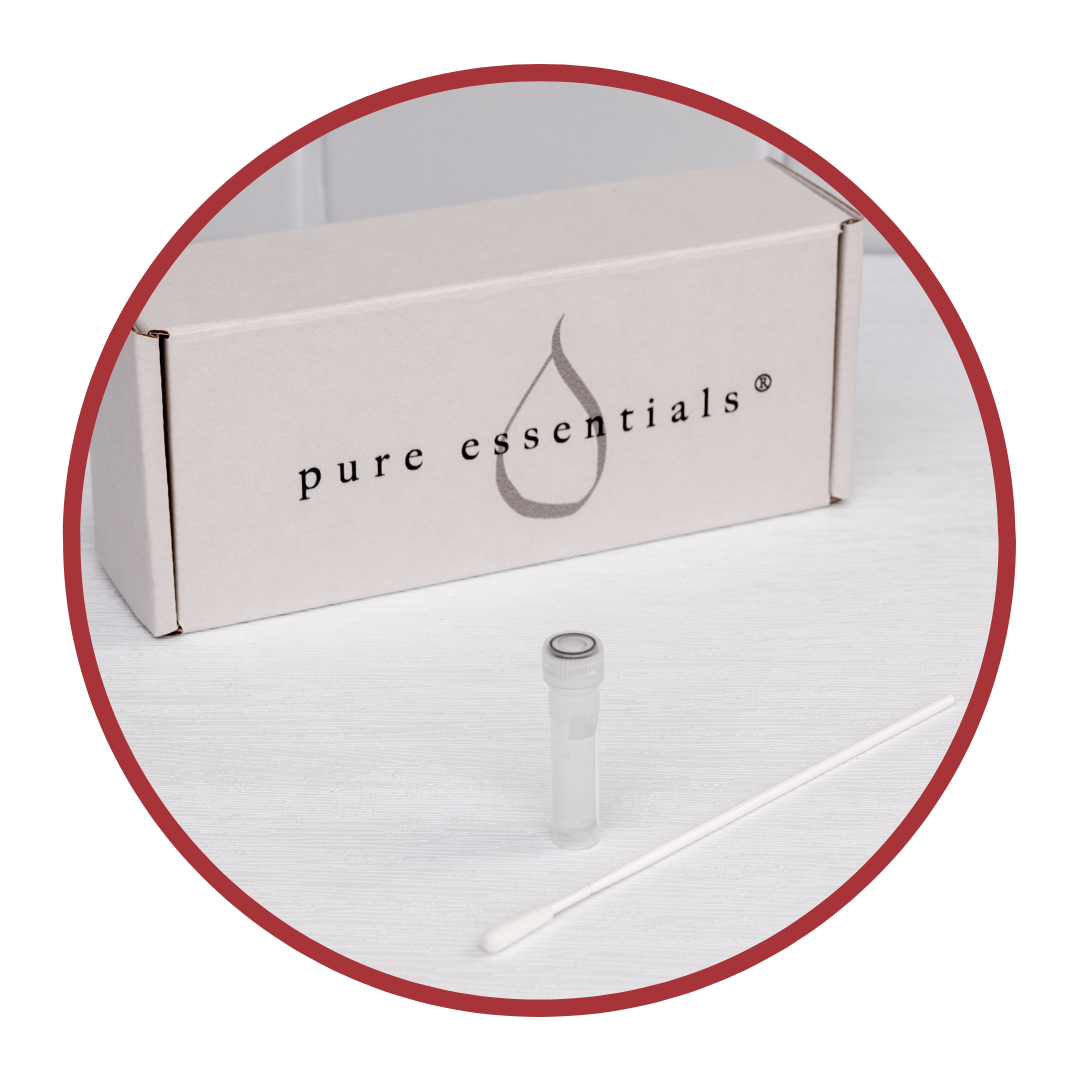 Step 2
Register your vial. Do a cheek swab & send in your sample. It takes just minutes.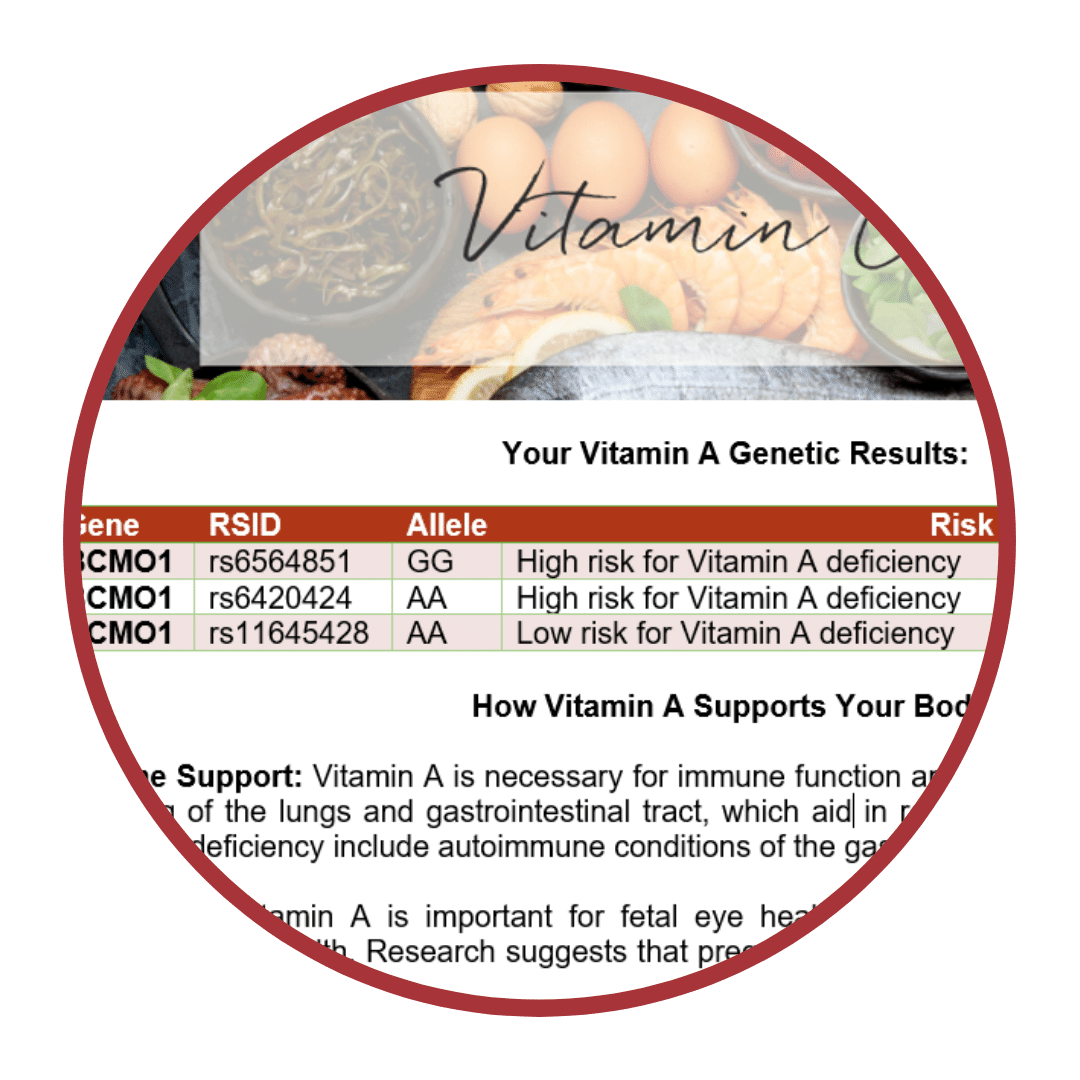 Step 3
You'll receive a custom report about your genetic dispositions and what your body needs most.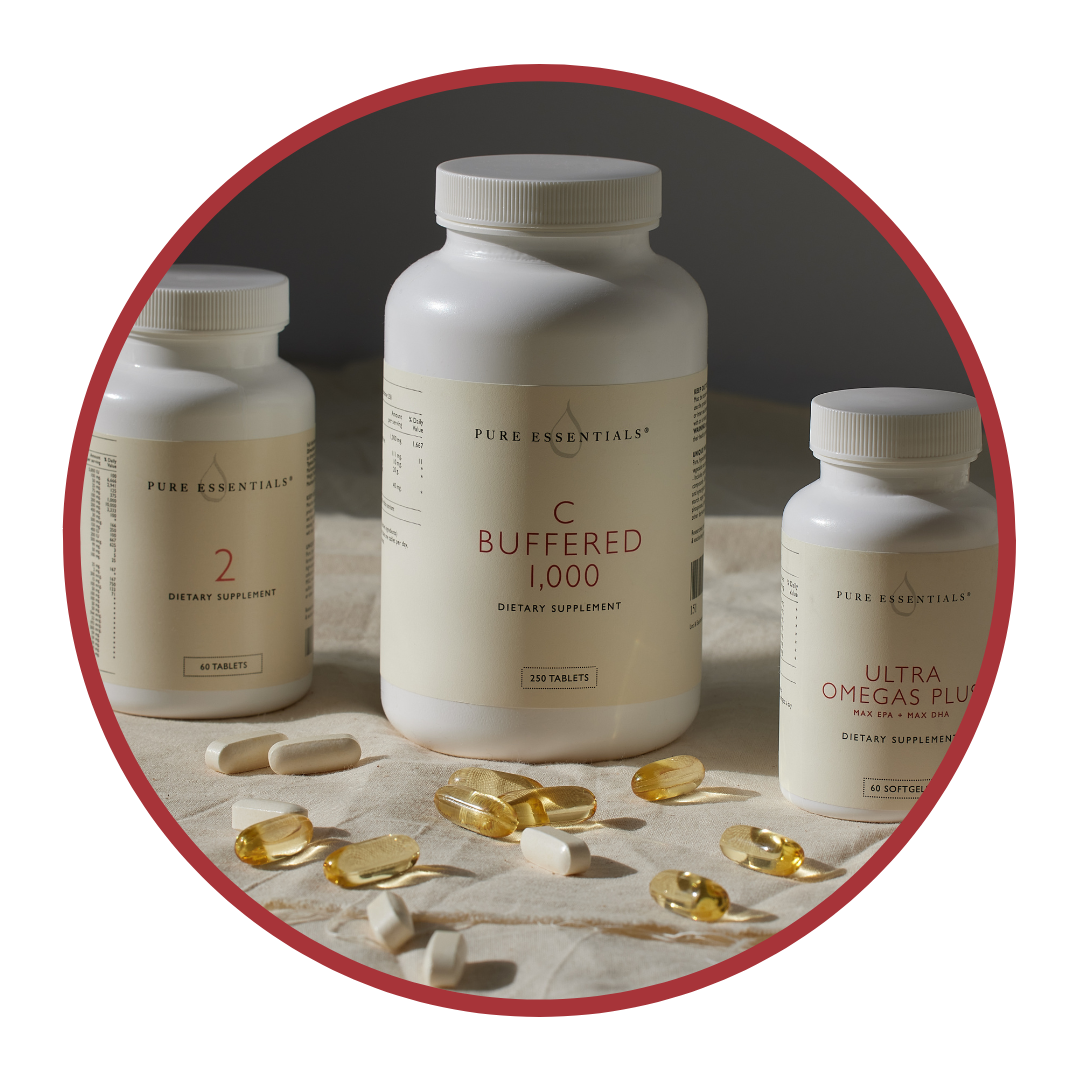 Step 4
Create a nutrition & supplement plan that is exactly right for you.
*Unlike many popular DNA tests, we keep your personal information 100% confidential. Who you share it with or consult with is solely up to you.
New From Pure Essentials
Enzyme Support For Digestive Health
Fuel your system with beneficial enzymes to boost metabolism, digestive processing, and energy production. Offers support for occasional gut discomfort and helps maximize the nutritional value you get for the foods and beverages you consume.
Learn More
Aids Digestion Of Gluten & Carbs
Did you know that many "gluten-free" foods actually do have some gluten? It's often hidden as "stabilizer" ingredients. Keep this new formula on hand to help your body more effectively deal with accidental and occasional exposure.
Learn More