What does that even mean? According to Oxford Dictionaries, detoxification means "the process of removing toxic substances or qualities."
That means not only removing substances in our system but also toxic thoughts and behaviors. After all, our health status has more to do with our personal choices and less to do with our DNA.
Detoxification is a natural process for our bodies. We were created with the ability to remove toxins through our lungs, skin, and other bodily functions.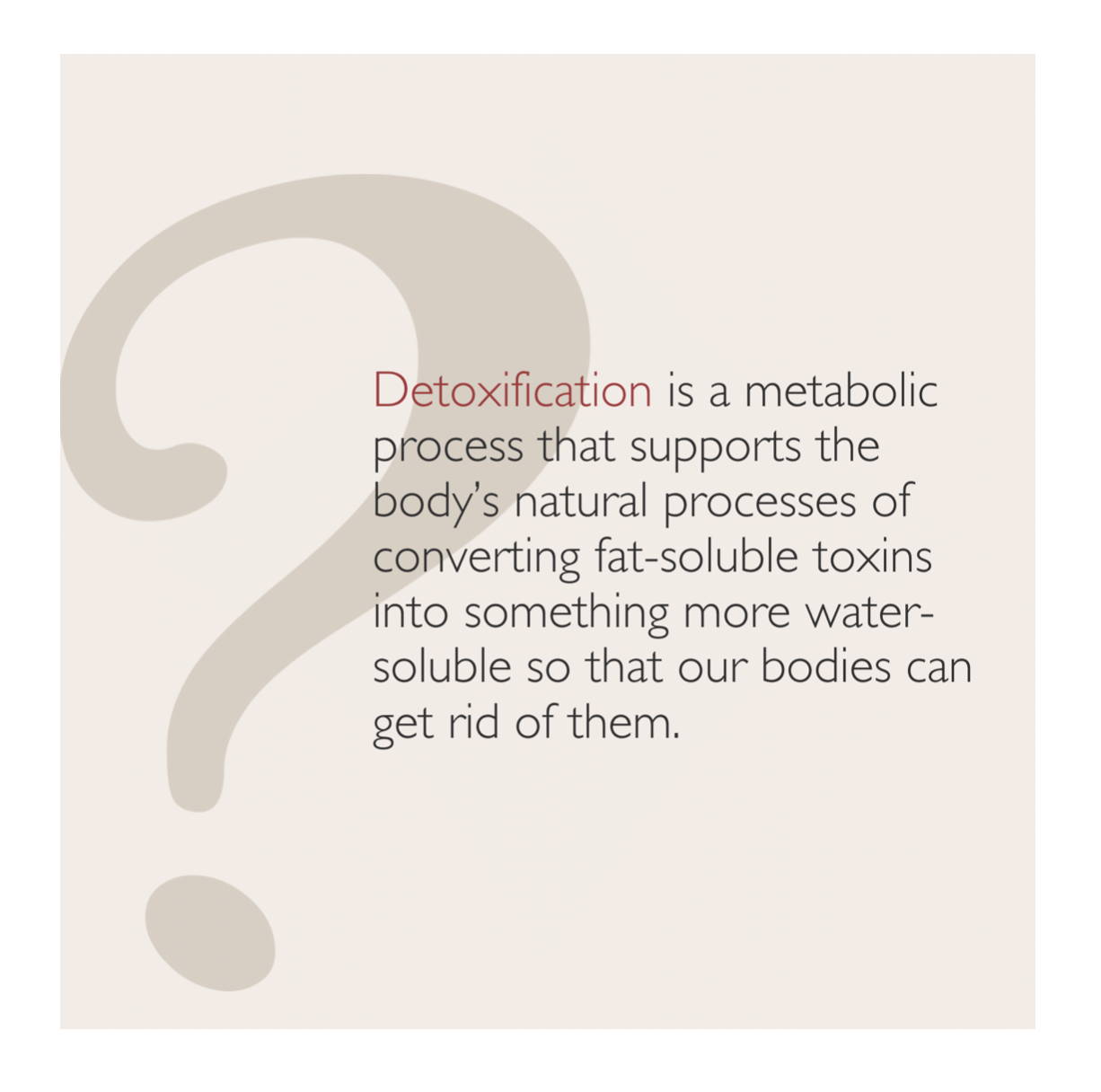 The problem is we weren't designed to carry the heavy burden that living in today's world presents.
More than 100k chemicals have been introduced to our world in the last 50 years. That's a lot of chemicals!
We breathe them, we eat them, and we put them on our skin. The toxic load is just too much to handle alone.
It's recommended that we use a supplemental system at least once a year, but if you can do it twice a year (every 6 months) you're on your way to warrior status!
It's important to understand that detoxifying your body on a cellular level is different from cleansing it. Cleanses work to restore gut function by eliminating bad bacteria (digestive material that hasn't made its way out completely) and helps to reset what's happening in the gut.
Detoxification is a metabolic process that supports the body's natural processes of converting fat-soluble toxins into something more water-soluble so that our bodies can get rid of them. Metabolic detoxification helps to remove toxic burdens and can even eliminate heavy metals.
Our bodies cannot just dump fat toxins and move on. That's why this conversion process is so important.
Our Full-Body Detox System is designed to reset your body's ability to eliminate toxins by adopting eating habits that:


Eliminate potential allergens

Calms the intestinal lining and intestinal immune system

Supports elimination of toxins