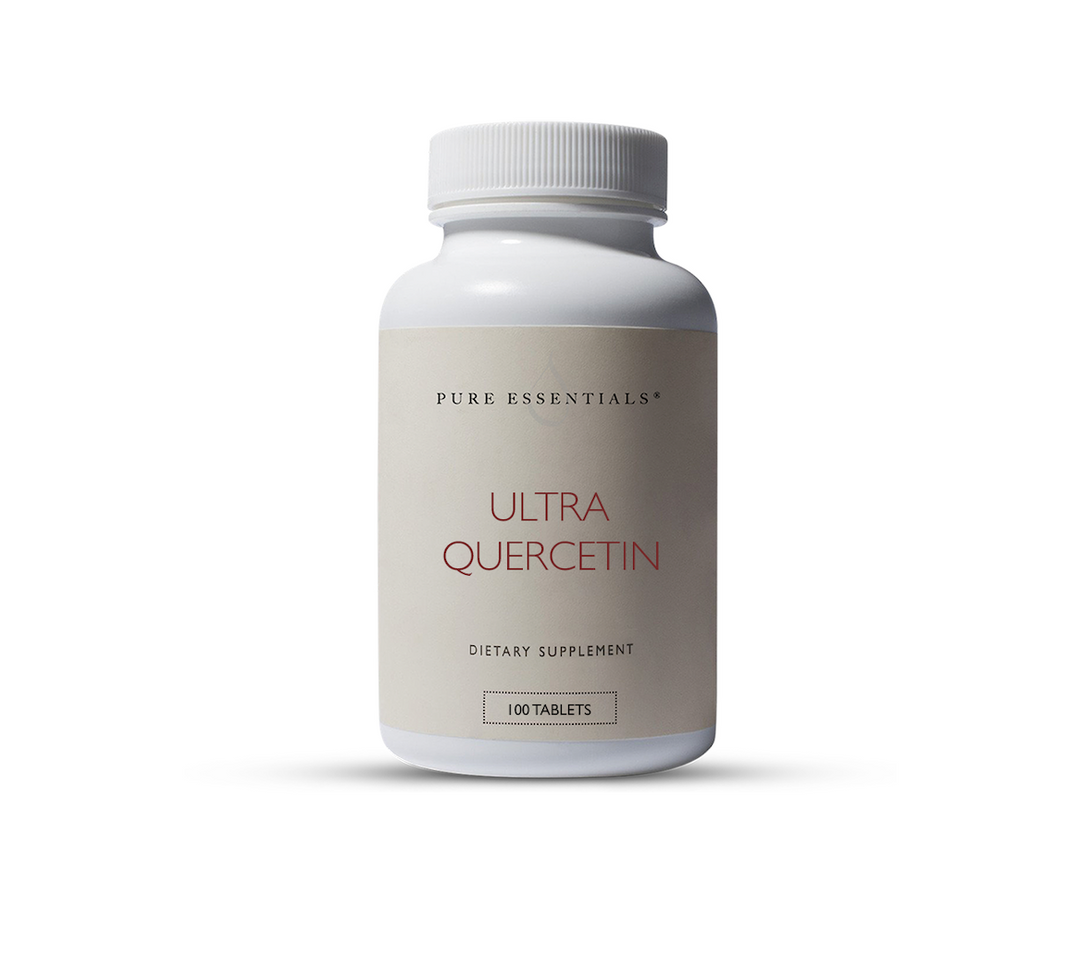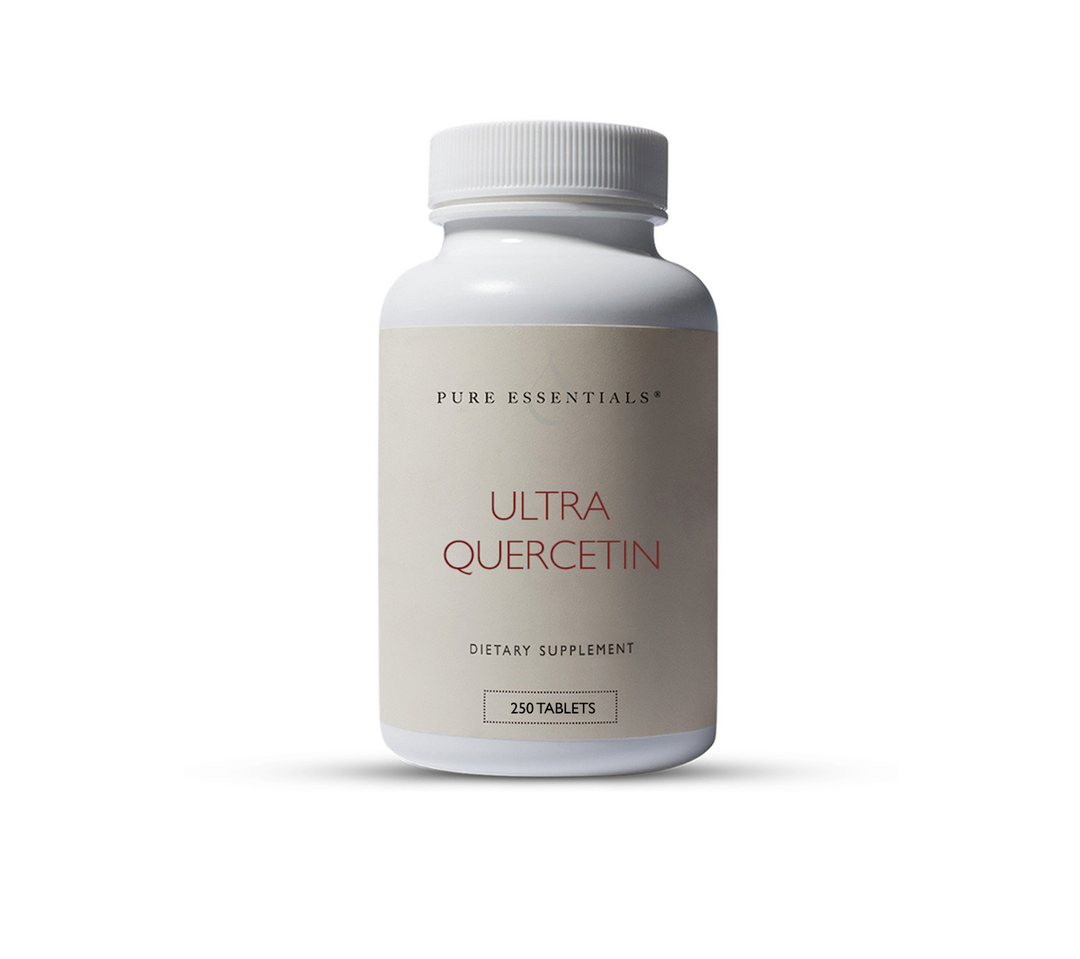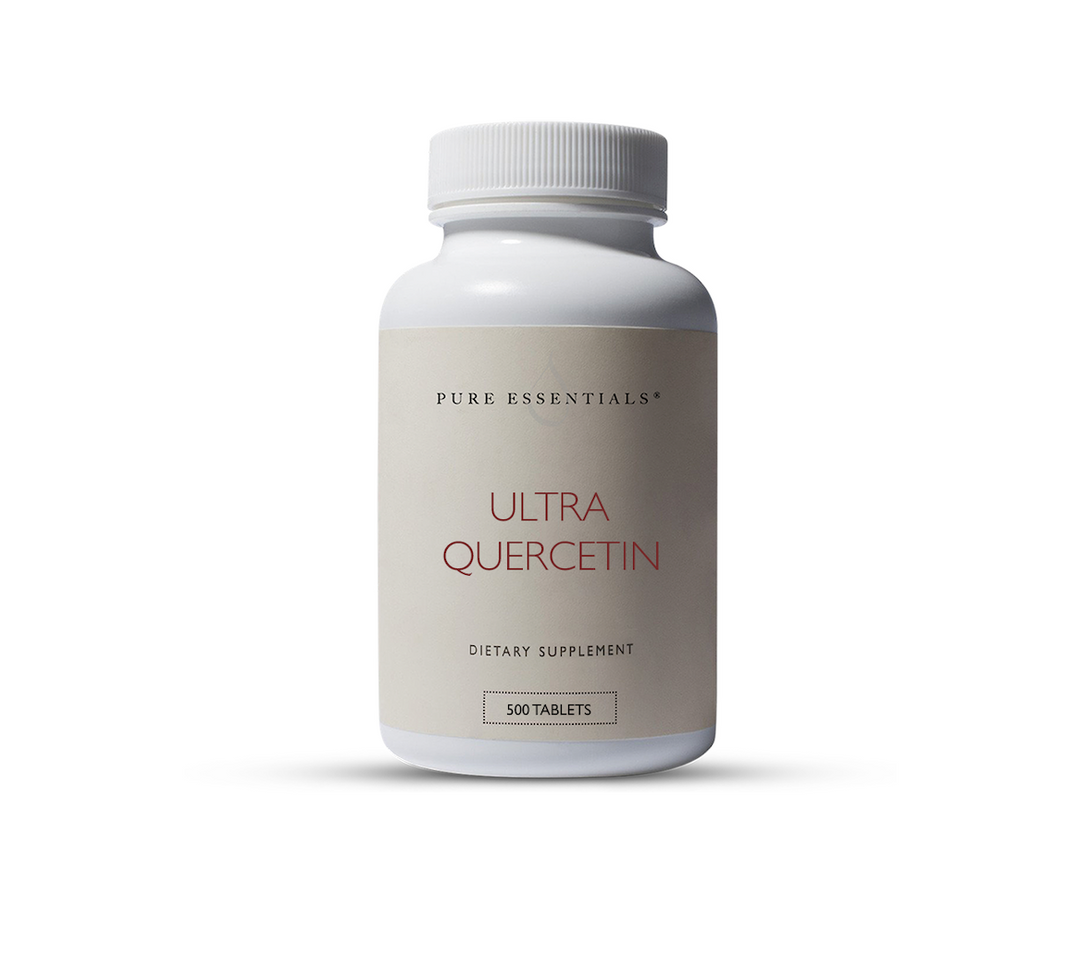 Ultra Quercetin
Helps Reduce Inflammation & Relieve Pain
In stock & ready to ship.

Inventory on the way
Free U.S. Shipping Over $75
Enhances the body's innate ability to repair.

Supports immune system function.

Supports collagen and repair formation.

Provides antioxidant support and protection.

Detoxifies the body's burden of toxic minerals.

Powder form is recommended for vitamin C cleanse/calibration.
Over-the-counter pain relievers are frequently used to ease the body's aches, from toothache to headache to back ache. The category known as nonsteroidal anti-inflammatory drugs (NSAIDs)—which includes aspirin and ibuprofen—does so by reducing inflammation and pain. In blocking the pain, however, NSAIDs also block the body's efforts to repair itself.
Pure Essentials Ultra Quercetin effectively enhances the body's innate ability to repair, without the typical NSAID side effects of dizziness, constipation, ringing in the ears, and peptic ulcers.
Pure Essentials Ultra Quercetin provides quercetin dihydrate and proanthocyanidin oligomers (OPC), a special safe and effective flavonoid-flavanol combination that supports the mechanisms that resolve inflammation by effectively stimulating repair. Together, these nutrients encourage the complete repair process and thereby reduce pro-inflammatory enzymes.
While Pure Essentials Ultra Quercetin's potent ingredients promote pain relief by accurately targeting causes of pain and inflammation, they lead to other potent benefits, as well, including:
Relief of common allergy symptoms.

Antiviral and antioxidant effects.

Antagonization of potentially harmful forms of estrogen in the body.
Take one (1) to four (4) tabsules daily with food, or as directed by your health professional.